• 32ND ANNUAL SPARTA BUTTERFEST • 2016 •
• SPARTA, WISCONSIN
•

2nd Weekend in June
our 2016 dates are set! june 9-12, 2016!
Interested in helping plan or adding a new event? We are always looking for more volunteers! Click here to contact us.
Thanks for a great 2015 Sparta butterfest!
See you back in 2016! 2nd Weekend in June!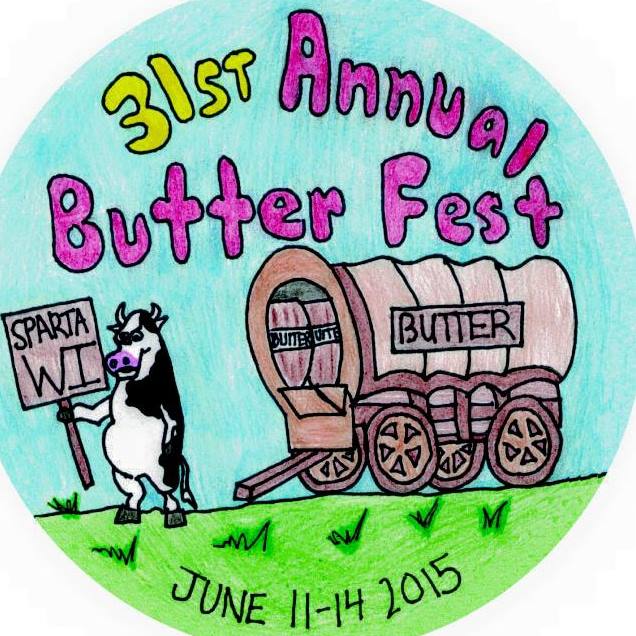 Our 2015 button, designed by hadley bernett, is available now at local businesses
Big congratulations to Hadley Bernett, an 8th grader at Sparta's Meadowview Intermediate, for her design being selected from the dozens of entries received. Hadley will receive the award at school, and her design has now made into the 2015 Buttons, which are available at businesses around Sparta. Buttons are $3 in advance, $4 at the door.
Congratulations Hadley!
Bill Bohn is 2015 Parade marshal!

Congratulations to Bill Bohn on being selected as the 2015 Parade Marshal. Be sure to look for him at the parade on Sunday, June 14th!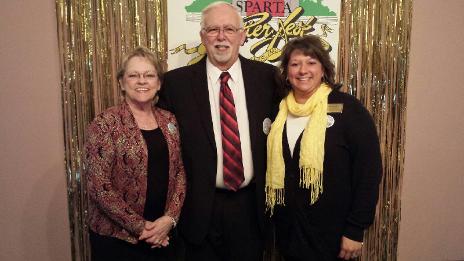 Celebrating Festmasters: doug dengel and John hendricks

April 24, 2015 was a night of celebration for the Butterfest family, as we honored Festmaster Doug Dengel on a successful year creating wonderful memories while serving as an ambassador of Sparta, and celebrated new 2015 Festmaster John Hendricks. John was welcomed to the 2015 family with a grand celebration, attended by dignitaries from La Crosse Oktoberfest, Applefest, Cranfest, Fallfest, and Gatorfest.

Thank you to all who attended, and good luck to John! We know you'll have an amazing year representing Sparta.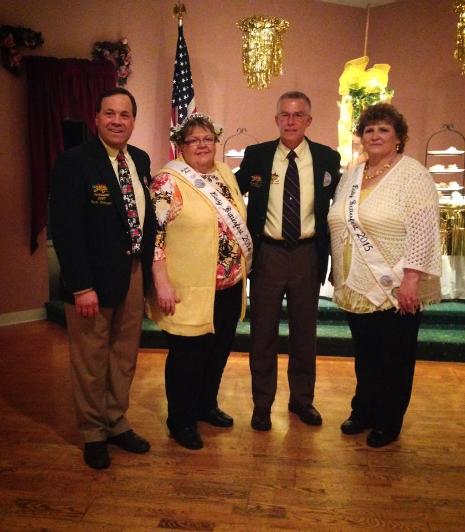 Cheryl Isensee named lady butterfest 2015
Cheryl Isensee has been named the 2015 Lady Butterfest! Cheryl will have a busy year representing Sparta with 2015 Festmaster John Hendricks and the 2015 Sparta Royalty, who will be chosen on June 6, 2015.
Isensee will officially accept the title at the 2015 Lady Butterfest luncheon to be held April 18 at the Colonial in Sparta. Doors open at 11am and lunch will be served at 12pm. Contact Mary Knoll for reservations.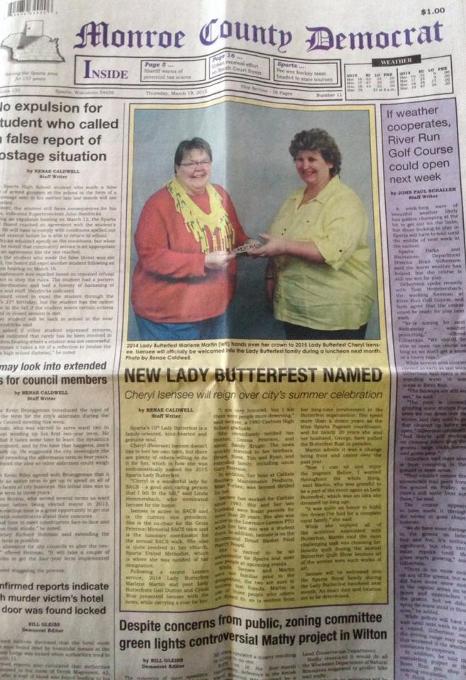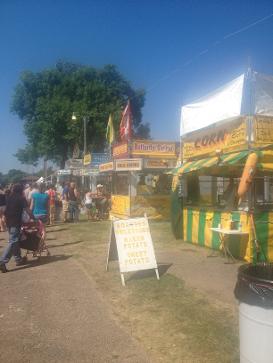 We are no longer accepting new food vendor applications.
Please check back next year!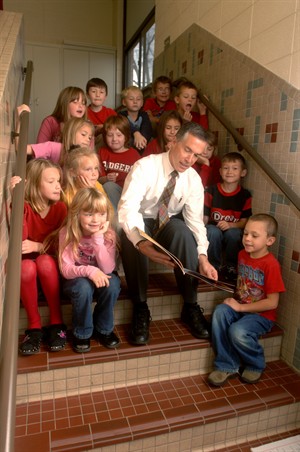 SUPERINTENDENT JOHN HENDRICKS CHOSEN AS 2015 FESTMASTER
John Hendricks, Superintendent of the Sparta Area School District, has been chosen as the 2015 Sparta Butterfest Festmaster. Hendricks is the father of Anders and Tyler Hendricks, both of whom graduated from Sparta Schools. John is avidly involved in the community, and attends many local events. He is a ZOR Shriner, and is also often seen supporting students at local sporting events, concerts and plays.
Throughout the upcoming year, John will be busy attending numerous parades and events as a representative for the city of Sparta. He, along with Lady Butterfest and the yet-to-be-crowned Miss Sparta royalty, will have an exciting year traveling the area, as well as working with many non-profits through his involvement with Butterfest.
Congratulations John!
Call for Sponsors
Are you interested in sponsoring the 2015 Festival? We would love to have you! We accept both cash and in-kind (or trade) sponsorships. The sponsor form is available for download below, or click here to email our Sponsor Coordinator.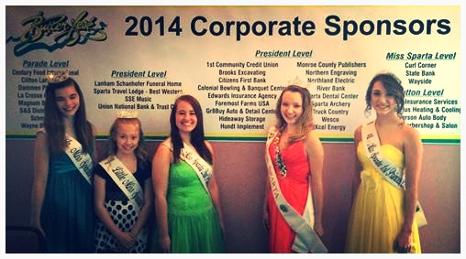 Our button design contest is back!
Help us design our 2015 Button and you could win $100! Button submissions are due Feb. 13th, 2015. Click here for more details!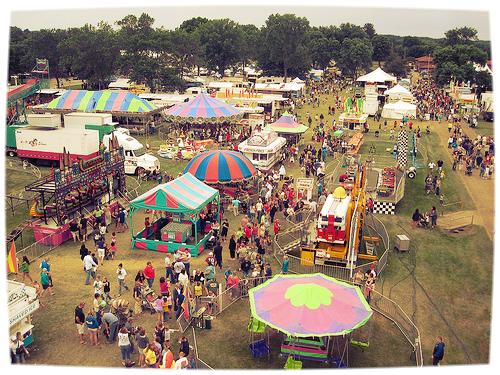 Have a great idea for next year's festival? Want to get involved?
Help us plan the 2015 Sparta butterFest!
Our committee meets monthly (except for June and December) on the third Tuesday of the month at 7pm. Click here to contact us if you have any questions, we'd love to have you join us!
Thank you for a great 2014 Sparta Butterfest! Our 2015 Fest will be June 11-14
For updates on what the royalty are doing throughout the year, please visit the Miss Sparta website or our Facebook Page!