REGISTRATION FOR 2023 IS NOW OPEN.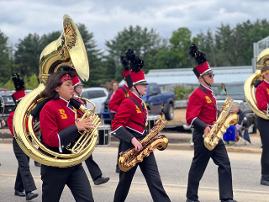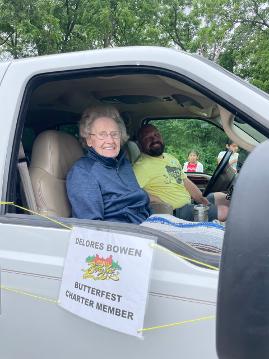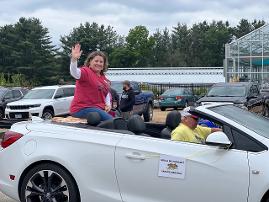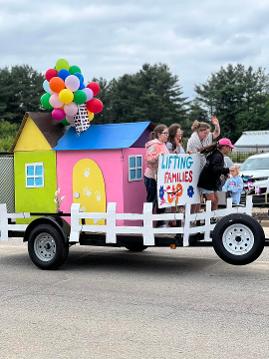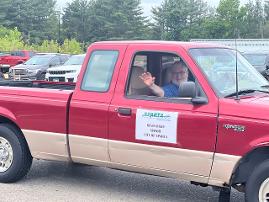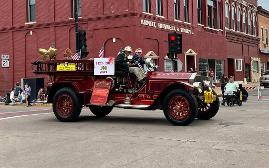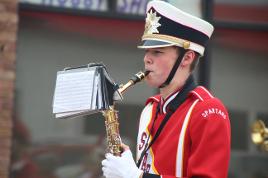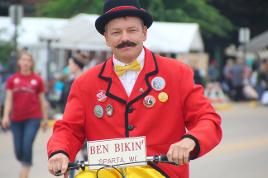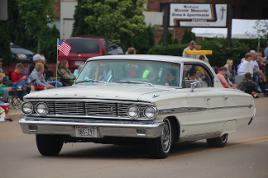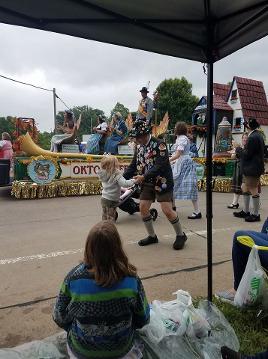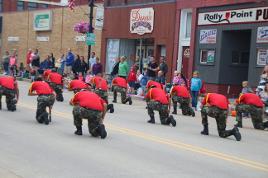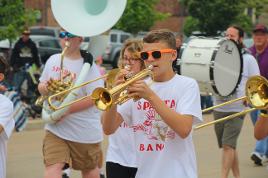 One of the most popular events at our Annual Sparta Butterfest is our gigantic parade on Sunday. Thousands of fans line the parade route for this special event for the entire family.

The Sparta Butterfest parade features area bands, civic organizations, area festivals, dance teams, collector cars and teams of horses.


Parade unit numbers and final information will be sent the week of fest. Be sure to check your email for your parade unit number.
If you would like to be part of this year's Sparta Butterfest Parade, click the link to the left for an entry form or contact our Parade Coordinator (information below).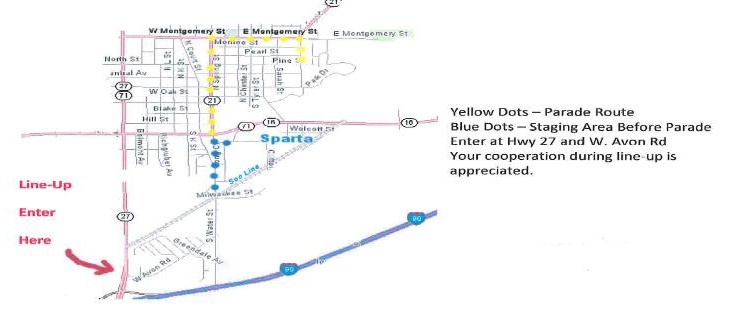 EVENT Hours:

Sunday • 12:30pm
Awards to follow at Fest Headquarters
Location:

Starting near Ben Bikin Park, proceeding through downtown, then east on Montgomery Street

Parade ends at the corner of Hwy 21 and Montgomery Street, at the corner of the fest grounds.

Sparta Festival Grounds are located at Memorial Park on the corner of Rusk Avenue/Hwy 21 and Montgomery Street.
Contact:
Shelley Bohl
608-269-1937
PO Box 89
Sparta, WI 54656
608-269-1937
NOTE: Bringing dogs or pets on Fest Grounds is strongly discouraged. You will be responsible for any injury or damages related to your pet on the fest grounds.

Another worthy effort during the Sparta Butterfest Parade is the Butterfest Food Drive: The Kiwanis Club and Boys & Girls Club of Sparta will be conducting a food drive for the food pantries of Sparta during the Butterfest parade. Parade goers are asked to brink a non-perishable item(s) to the parade. Since there is always a problem keeping the pantries filled during the summer month the two organizations are asking you for your help to make sure they continue to be will stocked.

Food items that are needed include canned fruit, vegetables, soups, spaghetti sauce, chili, stew, tuna, salmon and other meat products. Dry food items such as macaroni and cheese, noodles, rice, helpers (hamburger, chicken, tuna), pasta, puddings, cake mixes and different kinds of cereal are also needed. Personal items such as razors, shampoo, toothpaste, toothbrushes, bath soap, etc. are always welcomed. Your participation in this worthwhile project will be appreciated!
Parade Registrations
JotForm by spartabutterfest@icloud.com