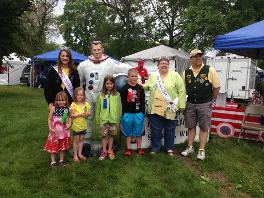 Cornhole bean bag tournament
EVENT Hours:
Saturday - 2pm


Location:
Fest Tent

Sparta Festival Grounds are located at Memorial Park on the corner of Rusk Avenue and Montgomery Street.
Cornhole, Bean Bags, Baggo, or Tailgate Toss...
whatever you want to call it, we want to play it.

Sparta Butterfest
Cornhole Tournament
Cost: $20 • Competitive
$10 • Social
When: Registration & Check-In 1:30 pm (or pre-register below!)
Bags fly at 2:00 pm
Where: Fest Tent, Butterfest Grounds
1000 E Montgomery St., Sparta, WI
Other Info:
Payout will be determined based on the number of teams entered.
We will tell you where and when Cornhole is being
played in the Coulee Region: www.CouleeRegionCornhole.com
FILL OUT THE FORM BELOW TO REGISTER.
Contact:
Johna Hesselberg
4johna@charter.net
Text 608.633.2148 (texting only, please)
NOTE: Bringing dogs or pets on Fest Grounds is strongly discouraged. You will be responsible for any injury or damages related to your pet on the fest grounds.