• 36th ANNUAL SPARTA BUTTERFEST • June 11-14, 2020 •
• SPARTA, WISCONSIN
•

2nd Weekend in June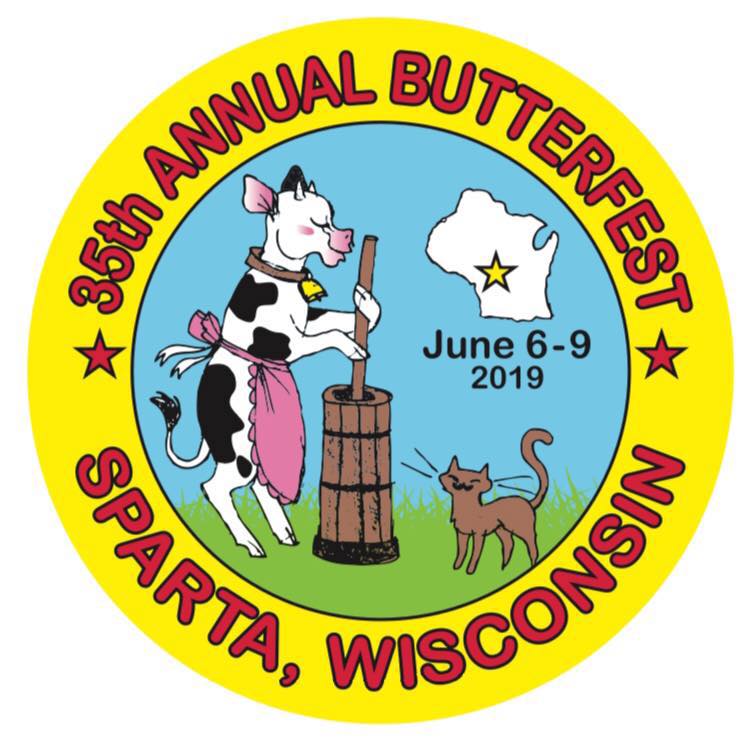 Our Button Design Contest is here!
Our Button Design Contest is now open! Each year, we ask for submissions for our button design. Submissions will be judged by the committee and the winning button design will become our festival button, which will be available on the Fest Grounds and is required to attend certain fest events.
Click here to check out the rules for the contest and be sure to submit by January 15th, 2020. Button designs may be dropped at the Chamber of Commerce or mailed to:
Sparta Butterfest
PO Box 89
Sparta, WI 54656
Good luck to all participants!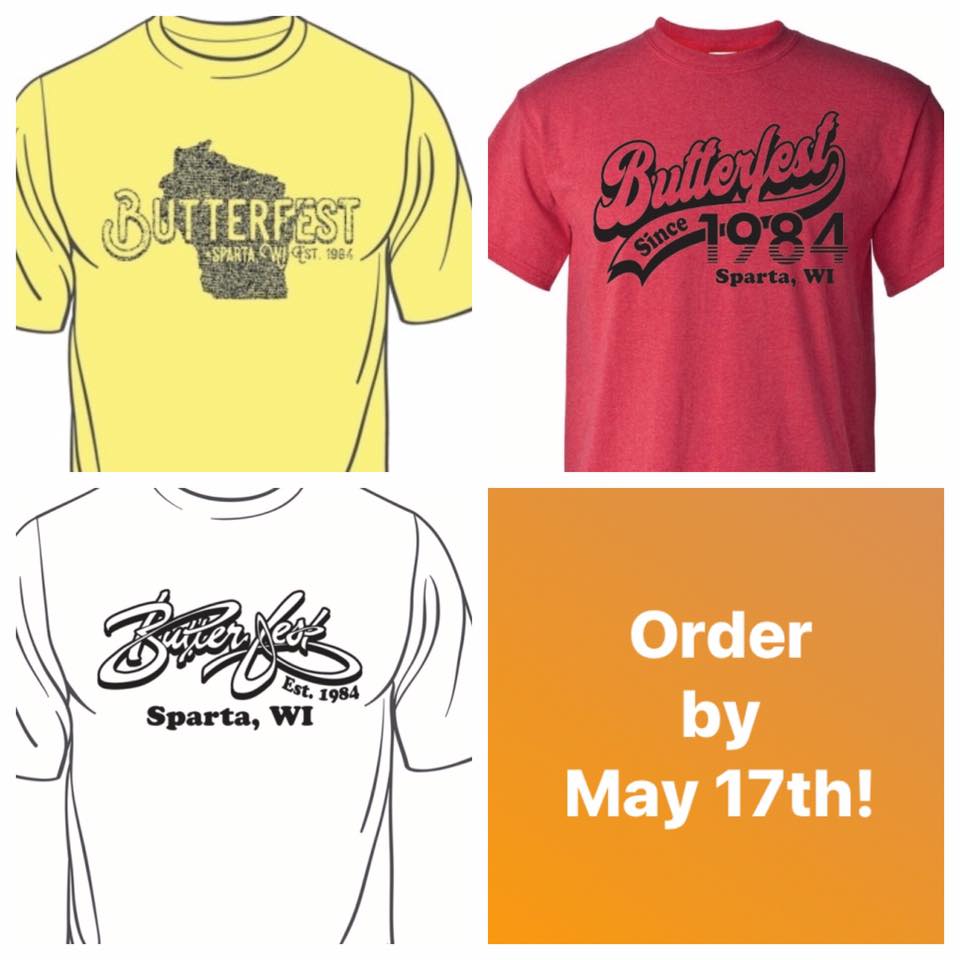 Butterfest Shirts
Posted March 1, 2019
This year, we've teamed up with P&P Products to offer you Butterfest shirts that will be ready in time for fest! They come in two different designs and a variety of colors!