• 34th ANNUAL SPARTA BUTTERFEST • June 7-10, 2018 •
• SPARTA, WISCONSIN
•

2nd Weekend in June
Congrats to Sparta's newest royalty
Posted April 9, 2018
Congratulations to Mike Arnold, 2018 Festmaster, and Karen Edwards, Lady Butterfest 2018, for being selected as the first members of the 2018 Sparta Royalty.
Mike will be honored, along with outgoing Festmaster David Kuderer, at the Festmaster's Banquet on April 27th at Club 16. Please RSVP by Friday, April 13. Click here for details and to RSVP.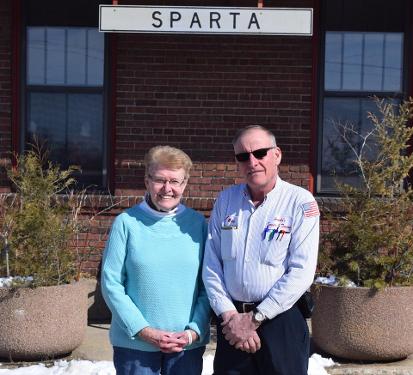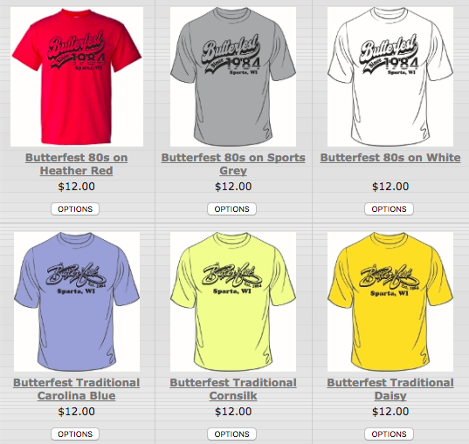 Get your butterfest t-shirt today!
Posted March 1, 2018
This year, we've teamed up with P&P Products to offer you Butterfest shirts that will be ready in time for fest! They come in two different designs and a variety of colors!
our 2018 Button is here!
Posted March 1, 2018
We are excited to announce that our 2018 button design has been selected! Congratulations to Katie Dockerty on her winning button design!
Buttons for this year's fest will be $3 in advance and $5 at the gate.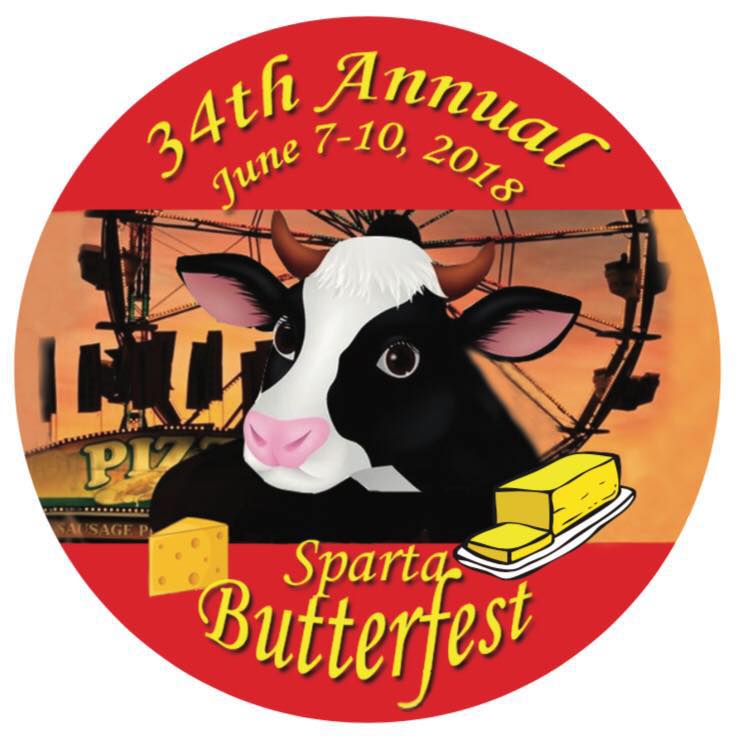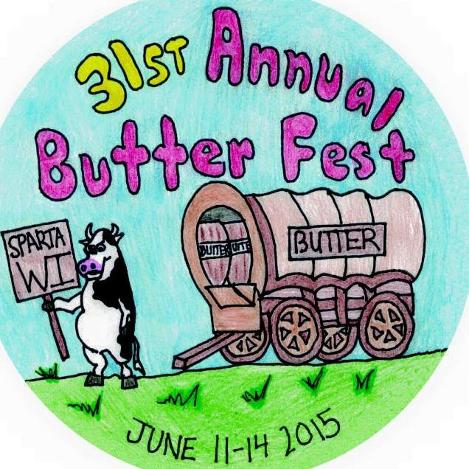 our 2018 Button design contest has begun!
Posted October 15, 2017
We are excited to announce that the Button Design Contest for the 2018 fest has begun! The button should reflect the butter theme, with more than a simple cow. The winner will receive a $100 cash prize as well as a ticket to our 2018 Festmaster's Banquet in April.
Click here for all of the rules and information.
Miss Sparta Gives Back
Did you know that the Miss Sparta Pageant and Sparta Butterfest give back thousands of dollars and volunteer many hours with local organizations each year? Check out the video to see some of the amazing things our royalty are doing in the Sparta community and beyond.