• 36th ANNUAL SPARTA BUTTERFEST • virtual only •
• SPARTA, WISCONSIN
•

2nd Weekend in June
Check out our Virtual Events!
We're so sad we can't be together in person, but we're excited to bring a little Butterfest joy to your June with some awesome virtual events!

Kicking off with our first-ever Medallion Hunt, we're also excited to bring a new "Virtual Parade" to Sparta, with a first pace winner walking away with $100 cash! The museum is also hosting the Bike Decorating Contest virtually for kids up to 14 years of age. Thursday through Sunday we'll be hosting a "Button Hunt" in different locations around town. Keep an eye on our Facebook page to find out where you can go search for buttons, as well as win prizes from some fun social media contests! There will be daily (Thursday-Sunday) photo post winners as well as a #Butterfest20 Photo Contest!
Click here to check out our Virtual Events page!
Pictured right are the top 10 photos from our #Butterfest19 Photo Contest! We know it won't be the same celebrating at home, but we're excited to see you back on the grounds in 2021!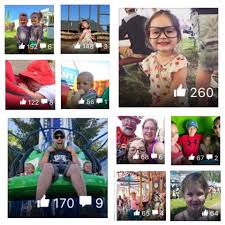 Butterfest 2020 cancelled; See you in 2021!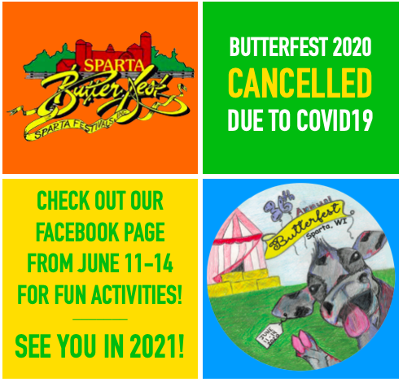 A Message from the Sparta Butterfest Board of Directors:
It is with heavy heart, much thought and discussion that the Board of Directors has made the decision to cancel the 36th Annual Sparta Butterfest due to the COVID 19 Pandemic. The cancellation will include all events scheduled for that weekend. No new royalty will be named for 2020.
Sparta Butterfest's main priority is the health and safety of each and every one of our volunteers and festers. As a committee, we talked about other solutions, but with the announcement of the Badger Bounce Back Plan, we would need to be in Phase 3 by the 2nd weekend in June. There unfortunately is not enough time for us to reach Phase 3 by Butterfest weekend.
Please know that this is only a cancellation Sparta Butterfest for this year, due to current social distancing guidelines. We will be back next year for the 2021 Fest! In the meantime, keep an eye on our social media pages as we have some fun events planned from June 11-14th, during what would have been Butterfest 2020.
Thank you again for all of your support of Sparta Butterfest and until next year!
Sparta Butterfest Board of Directors
Kim Smith, Charles Weaver, Garlynn Brookshaw, Colin Nugent, Randy Pfaff, Delores Bowen, Amber Johnson, Mel Hemmersbach, Brad Bohl, Erica Culpitt, Vicki Riley
We are excited to unveil our 2020 Button! Congratulations to Yaritza Rolon of Sparta who was the winner of this year's button design contest.
Thank you to all those who participated in this year's button design contest! There were many great designs to choose from, all reflecting the butter theme of our fest!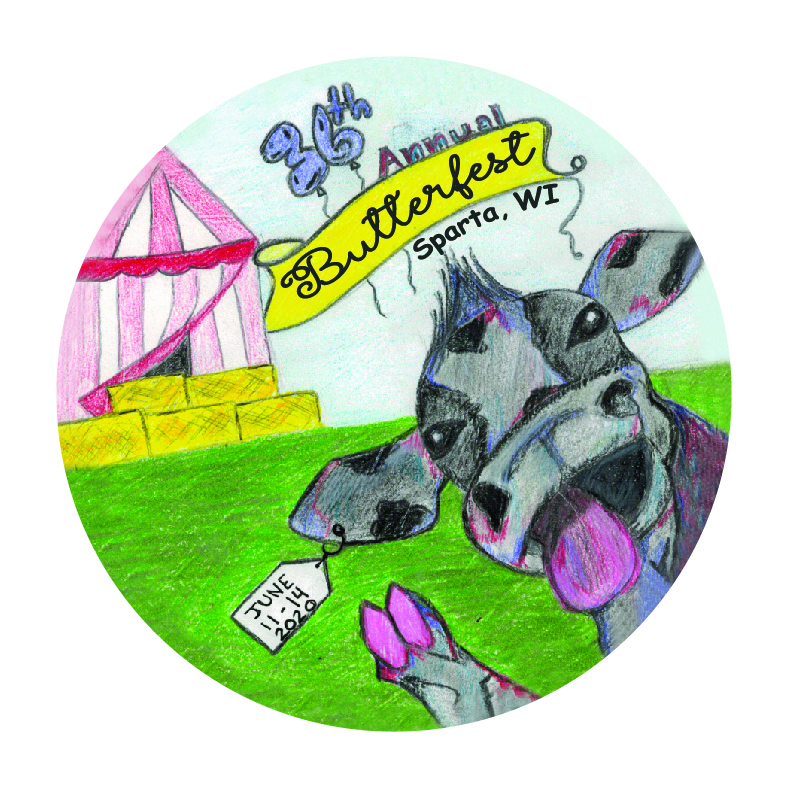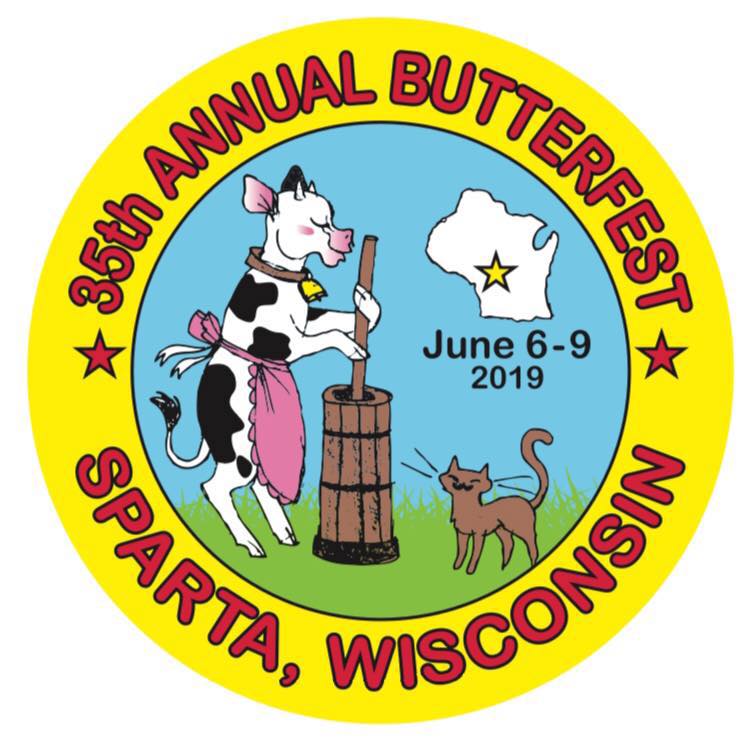 Our Button Design Contest is here!
Our Button Design Contest is now open! Each year, we ask for submissions for our button design. Submissions will be judged by the committee and the winning button design will become our festival button, which will be available on the Fest Grounds and is required to attend certain fest events.
Click here to check out the rules for the contest and be sure to submit by January 15th, 2020. Button designs may be dropped at the Chamber of Commerce or mailed to:
Sparta Butterfest
PO Box 89
Sparta, WI 54656
Good luck to all participants!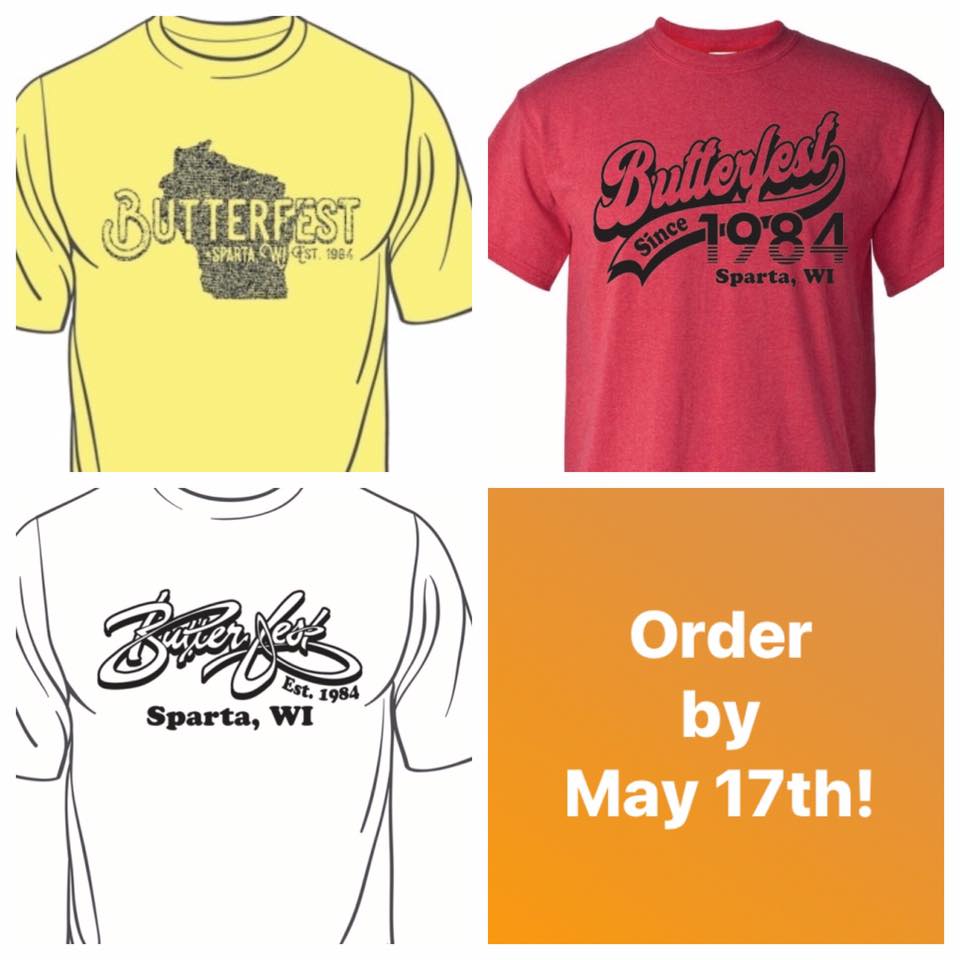 Butterfest Shirts
Posted March 1, 2019
This year, we've teamed up with P&P Products to offer you Butterfest shirts that will be ready in time for fest! They come in two different designs and a variety of colors!