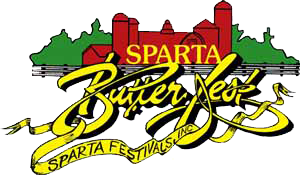 Sparta Butterfest ATV & UTV RIDE
Butterfest ATV/UTV RIDE
Stamp cards can be picked up at The Vault, Brenda's and The Fest Tent

Stops including:
Market Bar • Open at 11am
Rite Spot • Open at 10am
Leon Country Tavern • Open at 10am
The Cotter Pin • Open at 10am
The Vault • Open at 7:30am
Brenda's • Open at 8am
Fest Grounds • Open at 10am


This is NOT a Poker Run, Everyone who has all stops stamped is entered to win!
Plan to return to the Butterfest Fest Tent no later than 5:30pm.

Wingspan and other drawings will take place at the Fest Tent!
We are not responsible for accidents • Drive safely!
Butterfest Saturday

$20 per Person

Registration on the grounds from 9:30-11:30am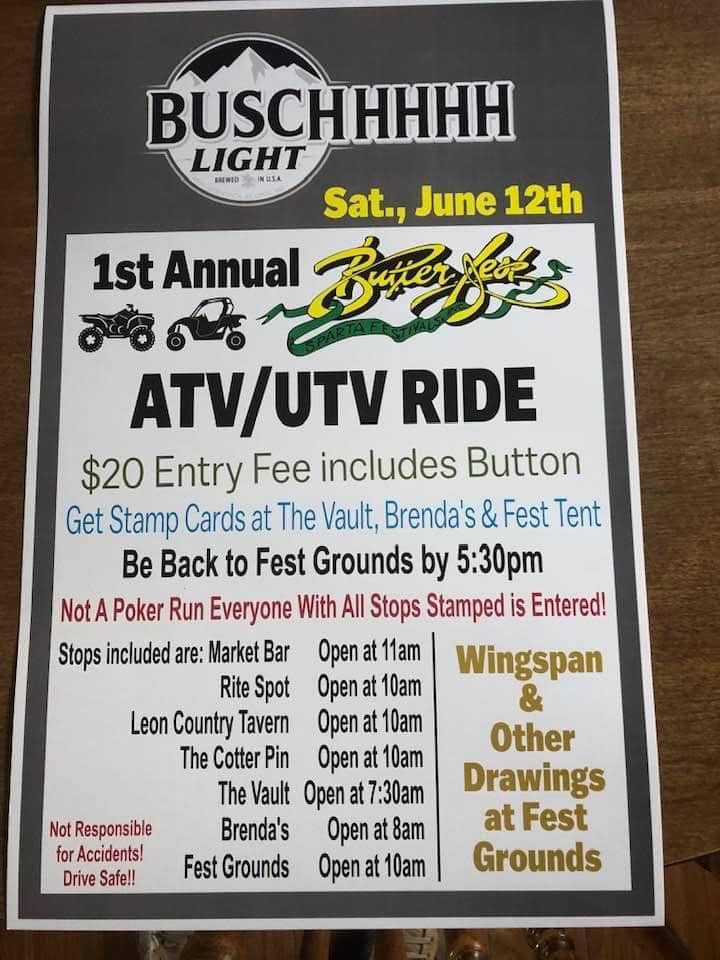 Saturday
Registration 9:30-11:30am
Return to the Fest Grounds by 5:30pm
Location:

Registration near the Fest Tent

Sparta Festival Grounds are located at Memorial Park on the corner of Rusk Avenue and Montgomery Street.
Contact:
Randy Pfaff
randypfaff@charter.net
NOTE: Bringing dogs or pets on Fest Grounds is strongly discouraged. You will be responsible for any injury or damages related to your pet on the fest grounds.