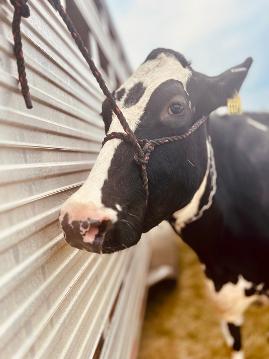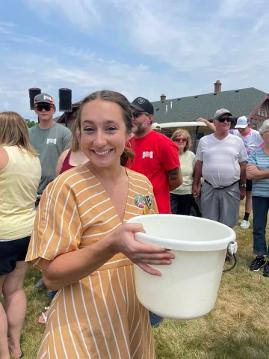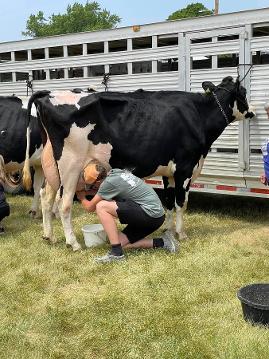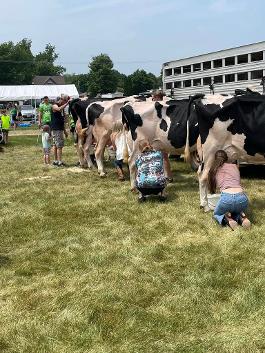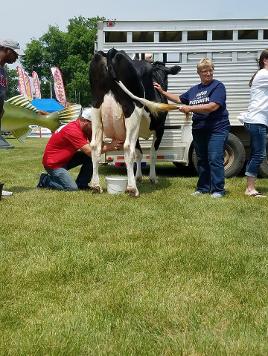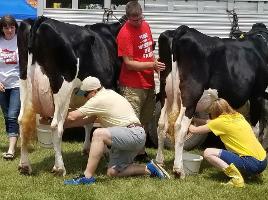 One of the BIGGEST draws at Sparta Butterfest! See teams compete against each other, the team who gets the most milk in 4, 1-minute rounds wins! Area royalty also join the Miss Sparta Royalty and Butterfest Festmasters in a fun competition. YOU can participate too! Each year we have 4 amatuer teams and 4 professional teams participate. Apply below if you are interested!

Special thank you to Amy Schmitz for providing cows this year.
Milking Contest Registration
EVENT Hours:

Saturday • 1pm


Location:

Near the Food Vendors

Sparta Festival Grounds are located at Memorial Park on the corner of Rusk Avenue and Montgomery Street.
Contact:
Danielle Peterson
Categories:
Professional (have previously won the Amateur Division)
Amateur (have never won in the amateur division)
Royalty (open by invitation only to members of our royalty, board, and committee)
NOTE: Bringing dogs or pets on Fest Grounds is strongly discouraged. You will be responsible for any injury or damages related to your pet on the fest grounds.