interested in becoming a sponsor?
We would love to have you! We offer both cash and in-kind sponsorships. The form is at the link, or click "contact us" to submit a request for in-kind/trade sponsorship.

Clifton Larson Allen
Clifton Gunderson and LarsonAllen have combined to form a new firm, CliftonLarsonAllen. Uniting 2 firms of our magnitude places us squarely in the top 10 accounting firms. Our primary emphasis is on individuals, privately held businesses and their owners, as well as the governmental and non-profit organizations we have served with dedication for so long. 525 Industrial Drive, Sparta 608-269-2424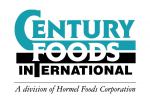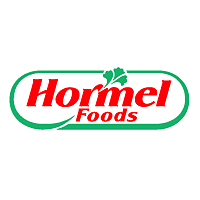 Century Foods
Century Foods has the resources to get your projects off the ground quickly, and the experience to ensure they are done right. We'll help you meet all your production requirements from manufacturing and powder blending to packaging and labeling. We offer one of the largest agglomeration capacities in North America and a high-speed, high-acid RTD line. 400 Century Court, Sparta 608-269-1900

Sparta's Lady Butterfest group
SSE Music
We have always put the customer first, and we will provide our online customers with the same high-quality service our in-store customers have enjoyed for over 20 years! 2609 George St., LaCrosse, WI 54603 Phone: 608-781-2850. The official sound supplier of

SPARTA BUTTERFEST

.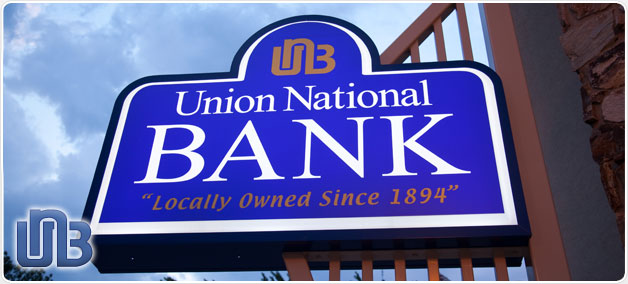 Union National Bank and Trust Co.
We offer a full range of products and services designed to meet and exceed your banking expectations. We invite you to explore our web site to see exactly how we can take care of your banking needs. And once you've explored our web site, we invite your to come into our bank and see for yourself what a difference it makes when you bank with your neighbors. 124 West Oak St., Sparta, WI 54656 Phone: 608-269-6737


1501 W Wisconsin St, Sparta, WI 54656-2241
Phone:(608) 269-4289 | Email: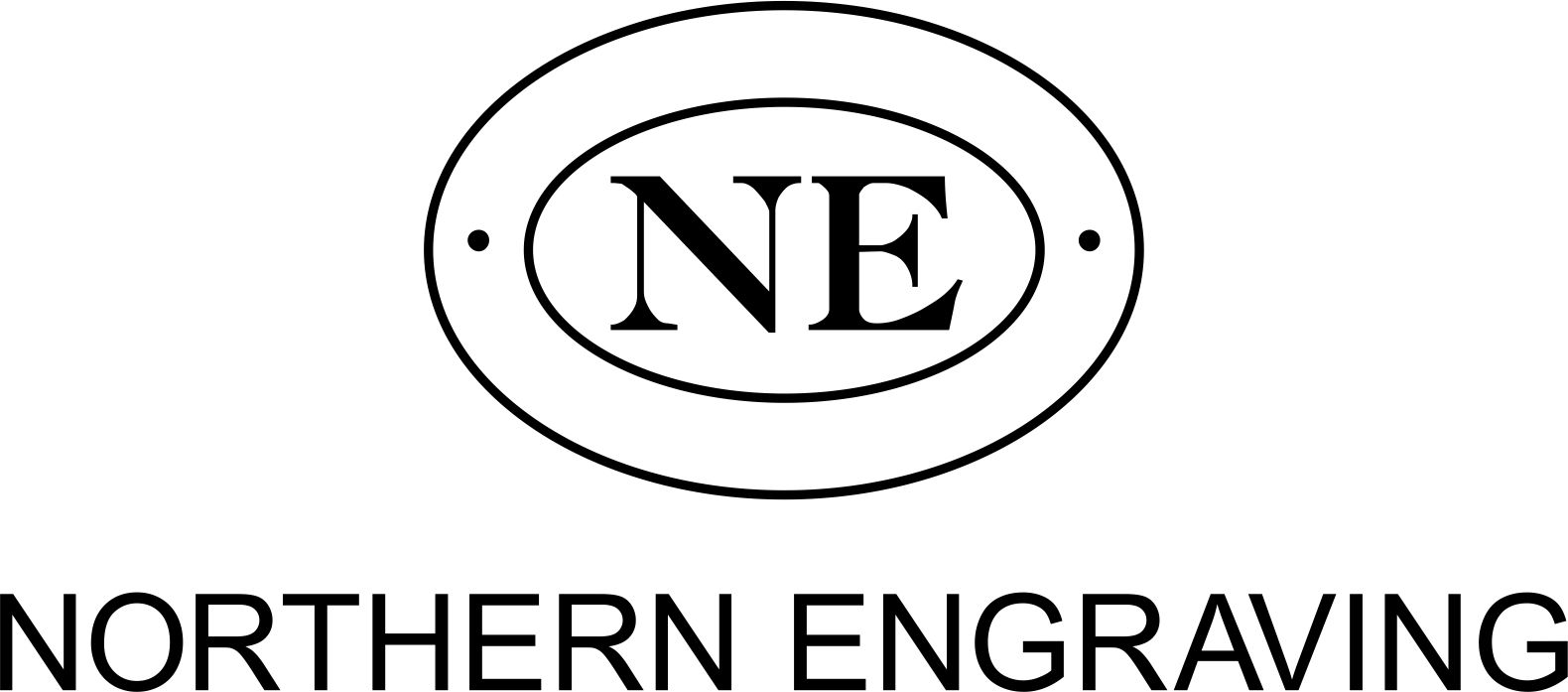 Northern Engraving

Nameplates, overlays, decorative trim, appliance panels, and dials. Each of these can be one of the last things considered when designing a product. Yet, each is important to brand recognition and product differentiation. 100 years of connecting brands with decorative solutions has taught us a few things. We know how to take your message to the next level and give you identification that demands a second look. Hundreds of OEM designers trust their brand with us. Collaborate with us on your next project. Let us help create your identity solution.
Northern Engraving Corporation
Website/Link: www.norcorp.com
Address: 803 South Black River Street
Sparta, WI 54656
Phone: 608-269-6911

1st Community Credit Union is a nonprofit organization owned by its members . . . people like you. Our purpose is to provide a source of credit at a fair and reasonable rate. As a member, you are one of the owners of your Credit Union. Annually, you elect the Board of Directors. These individuals, along with the office staff, conduct the business of your credit union. 1000 West Wisconsin Street, Sparta 608-269-8121

Tricor Insurance
Address

203 W Wisconsin St
Sparta, Wisconsin 54656

Phone
(608) 269-8171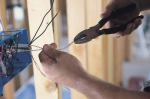 Northland Electric
5502 Hamilton Avenue, Sparta, WI 54656 608-269-4100

Truck Country
Truck Country is one of the largest Freightliner dealers in the U.S. today, serving customers at 11 locations in Iowa and Wisconsin.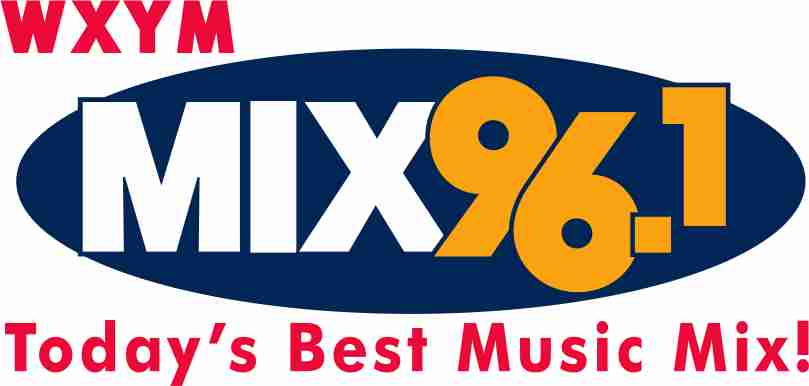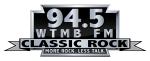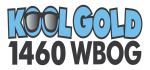 "Today's Best Music Mix." Proud Sponsor of Sparta Butterfest.
Mix 96.1 is known for playing up-tempo hits from the 90s to the present. The music is presented by upbeat dj's including morning host Robin Jon and afternoon drive host Scott Austin
This areas ION Affiliate, Regional High School Sports Coverage, 7 Rivers Racing Show, Knights of Thunder Races from the La Crosse Fairground Speedway.

Find us on Charter Channel 5, CenturyLink Channel 4, Channel 23 in La Crosse.
94.5 CLASSIC ROCK TMB...more rock and less talk! Proud to sponsor SPARTA BUTTERFEST!
KOOL GOLD 1460 - WBOG! Proud to sponsor SPARTA BUTTERFEST!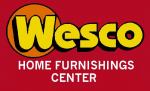 Wesco Home Furnishings Center
Current facility in Sparta, Wisconsin, occupies 65,000 square feet of space and includes 30,000 square feet of display space as well as ample warehouse space to store your purchase until your building or remodeling project is completed. Wesco currently specializes in the sale of furniture, appliances, flooring, and electronics. 301 East Oak St., Sparta 608-269-2115

At the Sparta Dental Center we strive to be a unique dental experience for the entire family. The highly trained staff, led by Dr. Jennifer Knoll, is skilled in all aspects of modern dentistry. 3000 Riley Rd., Sparta, WI 54656 Phone: 608-269-5282

Foremost Farms USA is a dairy milk marketing cooperative that operates 25 manufacturing facitlities and three milk transfer stations for dairy farmers in Wisconsin, Minnesota, Iowa, Illinois, Indiana, Ohio, and Michigan.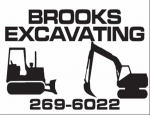 For all your excavating needs, the place to call is BROOKS EXCAVATING. 10754 County Highway XX, Sparta, WI 54656 Phone: 608-269-6022

Necal Corporation, Sparta, WI
http://www.necal.com/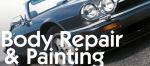 Syverson Auto Body

908 Hoeschler Drive, Sparta, WI 54656 608-269-4608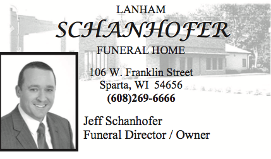 Lanham Schanhofer Funeral Home
Lanham-Schanhofer Funeral Home in Sparta, Wisconsin, is a full-service funeral home providing burial and cremation services. Our street-level facility is located in downtown Sparta. We offer ample parking, a large visitation/service chapel, family room, ADA restrooms, kitchenette, and a fellowship hall for a catered reception following ceremonies that are held at our facility or at your church.

Edwards Insurance Agency

A family agency, Edwards Insurance Agency always provides its customers with professional service and quality assistance. We handle many types of insurance, from Homeowners Insurance, Auto Insurance to Contractors and Farm Insurance. Whatever your insurance needs are, Edwards Insurance Agency is here for you. 505 South Black River St., Sparta, WI 54656 Phone: 608-269-4512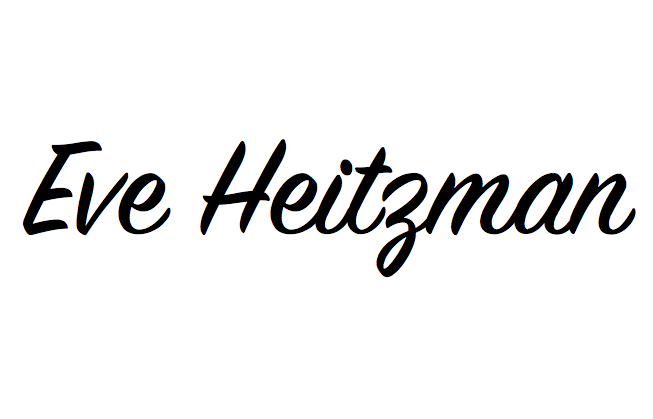 Eve is a Butterfest committee member and is the wife of our forever Festmaster Bob Heitzman.
Sparta Butterfest is a Proud Member of :