• 38th ANNUAL SPARTA BUTTERFEST • June 9-12, 2022 • SPARTA, WISCONSIN
Thank you for a wonderful Butterfest 2021!
Be sure to like our facebook page to stay
up-to-date with what's happening
with Butterfest year round!
IT's on! Butterfest is BACK for 2021!
We're so excited to announce that Butterfest is BACK for 2021!
Carnival, check!
Fest tent, check!
Arts and craft vendors, check!
Favorite fest foods, check!
AND SO MUCH MORE!
We're excited to bring you these events, and you can click here to see this year's events list.
We are also looking for sponsors for this year's fest! Click here to check out sponsorship information on our Forms page.
Please understand that events are subject to change and all changes will be posted to the website. Last minute updates during fest weekend will be posted on our Facebook page. Be sure to like our Facebook page so you can stay up-to-date on any changes AND participate in our social media contests! You may also notice some changes to events as we work through these unique times, but know that our volunteers are doing their best to bring you Butterfest, and a much-needed chance celebrate together!

We've been receiving some questions on the cost to participate. There is no cost to attend the festival itself, but there are costs associated with specific events. For example, carnival tickets must be purchased to participate, etc. To enter the Fest Tent, a Butterfest Button is required. They're available for $3 in advance or $5 at the gate.

Check out this video thank you to our 2021 Sponsors! Butterfest could not happen without each of them! Click here for more information on Sponsors.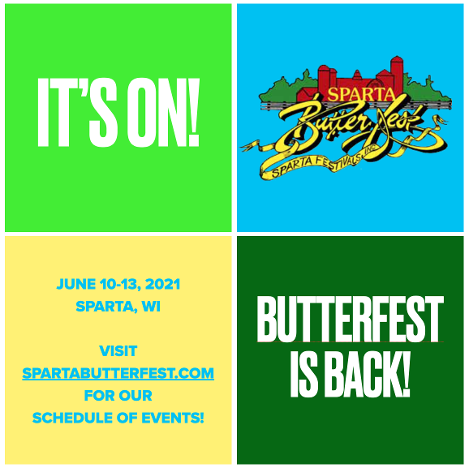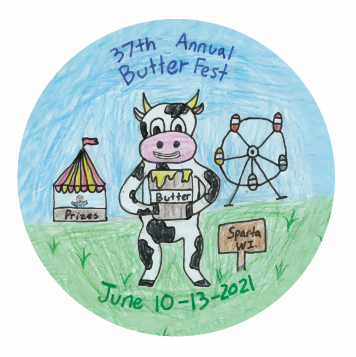 Our 2021 Button design is here!
We are excited to unveil our 2021 Button! Congratulations to Morgan Revels who was the winner of this year's button design contest.
Thank you to all those who participated in this year's button design contest! There were many great designs to choose from, all reflecting the butter theme of our fest!
2021 Royalty have been named
Congratulations to our 2021 Lady Butterfest Alice Olson, and Festmaster Bill McClain. Bill and Alice will help us celebrate Butterfest through events all weekend, and will continue representing Butterfest throughout the rest of the year.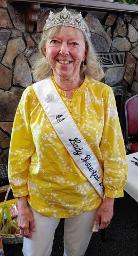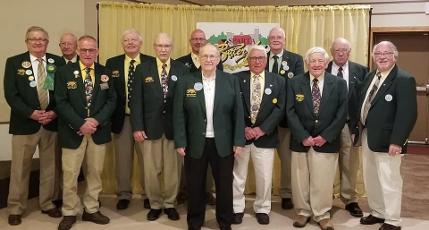 Our 2021 Button Design Contest is Open!
Our Button Design Contest is now open! Each year, we ask for submissions for our button design. Submissions will be judged by the committee and the winning button design will become our festival button, which will be available on the Fest Grounds and is required to attend certain fest events.
Click here to check out the rules for the contest and be sure to submit by February 10, 2021. Button designs may be dropped at the Chamber of Commerce or mailed to:
Sparta Butterfest
PO Box 89
Sparta, WI 54656
Good luck to all participants!