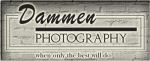 Dammen Photography
407 North Water St., Sparta. Toll-free: 800-944-2191; 608-269-2726. Hours: Tuesday - Friday: 9:00am - 5:00pm; Thursdays until 8:00pm; Saturdays: 9:00am - 12:00 noon. Other portrait services offered: copy & restoration of old photos, business, engagements, pets, instant passports, proms, anniversaries, sports activities [team and individual] Dammen Photography has been the official photographer for the entire history of SPARTA BUTTERFEST and THE MISS SPARTA PAGEANT! All Wall of Fame photos of

Butterfest, Miss Sparta, and Little/Jr. Miss Sparta

are from Dammen Photography.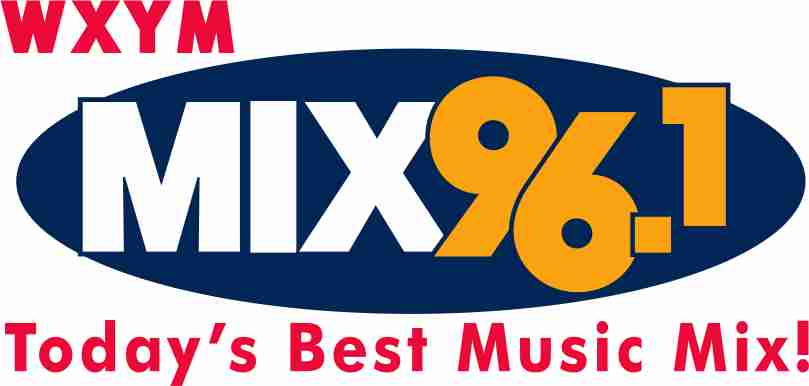 "Today's Best Music Mix." Proud Sponsor of Sparta Butterfest.

This areas ION Affiliate, Regional High School Sports Coverage, 7 Rivers Racing Show, Knights of Thunder Races from the La Crosse Fairground Speedway.

Find us on Charter Channel 5, CenturyLink Channel 4, Channel 23 in La Crosse.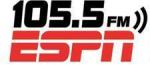 ESPN 105.5...your sports station! Proud to support

SPARTA BUTTERFEST

!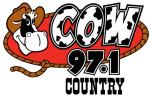 "ALL THE BEST COUNTRY" is on COW 97 COUNTRY! Proud to sponsor

SPARTA BUTTERFEST

!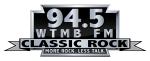 94.5 CLASSIC ROCK TMB...more rock and less talk! Proud to sponsor

SPARTA BUTTERFEST

!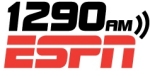 "YOUR SPORTS TEAM"...ESPN 1290! A proud sponsor of

SPARTA BUTTERFEST

!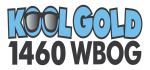 KOOL GOLD 1460 - WBOG! Proud to sponsor

SPARTA BUTTERFEST

!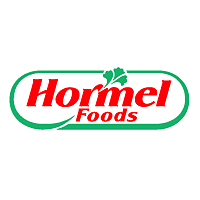 Clifton Gunderson and LarsonAllen have combined to form a new firm, CliftonLarsonAllen. Uniting 2 firms of our magnitude places us squarely in the top 10 accounting firms. Our primary emphasis is on individuals, privately held businesses and their owners, as well as the governmental and non-profit organizations we have served with dedication for so long. 525 Industrial Drive, Sparta 608-269-2424

State Bank Sparta, a branch of State Bank Financial, has been providing financial services to the people and businesses of Sparta for 150 years. Get the personal service you deserve from your community bank along with progressive products and services of a regional financial leader. It's all here. It's the bank you've always wanted. 203 West Wisconsin Street, Sparta 608-269-2111.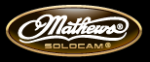 FESTMASTER'S LEVEL SPONSOR
Located in Sparta, Wisconsin, Mathews, Inc. currently employs a staff of over 300 people and operates three local facilities to a diverse line of archery equipment, bow components and accessories for authorized retailers all over the world. Our success is predicated on our commitment to three steadfast core values: innovation, integrity and impact.
Integrity: Our desire is that our actions and decisions reflect honesty, trustworthiness, respect, loyalty and accountability.
Innovation: We strive to achieve the extraordinary through the continuous improvement of people, process and product.
Impact: Our goal is to make positive, lasting impressions by caring for individuals, families and communities.
These core values shape our daily decisions and actions. They are the basis for personal accountability and for points of celebration throughout our company. Matt McPherson has stated, "nothing else is more important to me than that our company and employees live out our core values on a daily basis." Our employees are committed to exhibiting these core values in all aspects of their daily work and management is committed to supporting their personal and professional growth as they do so.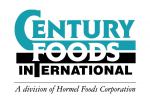 Century Foods

Century Foods

has the resources to get your projects off the ground quickly, and the experience to ensure they are done right. We'll help you meet all your production requirements from manufacturing and powder blending to packaging and labeling. We offer one of the largest agglomeration capacities in North America and a high-speed, high-acid RTD line. 400 Century Court, Sparta 608-269-1900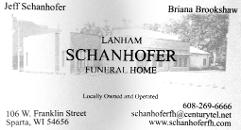 Lanham-Schanhofer Funeral Home in Sparta, Wisconsin, is a full-service funeral home providing burial and cremation services. Our street-level facility is located in downtown Sparta. We offer ample parking, a large visitation/service chapel, family room, ADA restrooms, kitchenette, and a fellowship hall for a catered reception following ceremonies that are held at our facility or at your church.

Hundt Implement
We stand behind the products we sell and the service provided by our factory-trained technicians. We service every brand we sell and others as well. Check with us for all your repair/replacement needs. Our large selection of equipment and parts can be shipped to you anywhere. If we don't have an item in stock, we'll be happy to special order it for you. 709 Front St., Cashton, WI 54619 Phone: 608-654-5128 Sponsor of the Butterfest Children's Pedal Pull.
SSE Music
We have always put the customer first, and we will provide our online customers with the same high-quality service our in-store customers have enjoyed for over 20 years! 2609 George St., LaCrosse, WI 54603 Phone: 608-781-2850. The official sound supplier of

SPARTA BUTTERFEST

.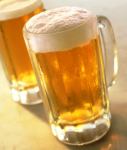 Wayside Tavern
Come join Moose, Mike, and all the rest of your friends down at the Wayside Tavern. You can play pool, throw some darts, or just sit at the bar and enjoy some beverages, along with the jukebox or some good conversation. Located on State Highway 16 and one block from it's intersection with State Highway 27, it's easy to find and so is the fun. 701 N. Wisconsin St., Sparta 608-269-9954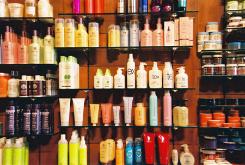 Curl Corner

213 S COURT ST, SPARTA, WI 54656-1714 Phone: 608-269-6110. Services include Beauty Salon, Massage Therapeutic, Nail Salon & Manicuring and Reflexology.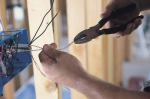 Northland Electric
5502 Hamilton Avenue, Sparta, WI 54656 608-269-4100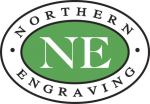 Northern Engraving

Nameplates, overlays, decorative trim, appliance panels, and dials. Each of these can be one of the last things considered when designing a product. Yet, each is important to brand recognition and product differentiation. 100 years of connecting brands with decorative solutions has taught us a few things. We know how to take your message to the next level and give you identification that demands a second look. Hundreds of OEM designers trust their brand with us. Collaborate with us on your next project. Let us help create your identity solution.
Northern Engraving Corporation
Website/Link: www.norcorp.com
Address: 803 South Black River Street
Sparta, WI 54656
Phone: 608-269-6911

Truck Country
Truck Country is one of the largest Freightliner dealers in the U.S. today, serving customers at 11 locations in Iowa and Wisconsin.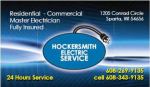 Hockersmith Electric
1205 Conrad Circle, Sparta, WI 54656 608-269-9135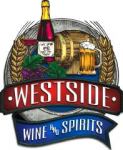 Westside Wine and Spirits
Stop by and see us on the west side of Sparta, just off of Highway 16 for all your wine and spirits needs. 608-269-1404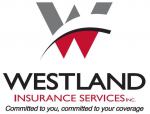 Westland Insurance Services
For over 30 years, we have provided families and businesses throughout Wisconsin with peace-of-mind and well being. With one call to Westland, you will be connected to insurance specialists for auto, home, life, health and business insurance, prompt claims support, and the best available protection for you at competitive rates. Plan now to protect the things you value most. 203 West Wisconsin St., Sparta 608-269-8171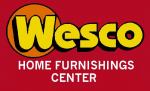 Wesco Home Furnishings Center
Current facility in Sparta, Wisconsin, occupies 65,000 square feet of space and includes 30,000 square feet of display space as well as ample warehouse space to store your purchase until your building or remodeling project is completed. Wesco currently specializes in the sale of furniture, appliances, flooring, and electronics. 301 East Oak St., Sparta 608-269-2115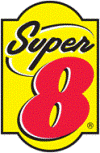 Super 8
The Super 8 in Sparta is conveniently located off of I-90 at Exit 25/Hwy 27, immediately adjacent to Snowmobiling and State Bike Trails, 8 mi from Ft. McCoy, 25 mi from LaCrosse, 30 mi from Majestic Pines Casino, and 50 mi from Wisconsin Dells. The motel features free SuperStart Plus breakfast, heated indoor pool with whirlpool, free High Speed Wireless Internet, microwaves and refrigerators. 716 Avon Rd., Sparta 608-269-8489

At the Sparta Dental Center we strive to be a unique dental experience for the entire family. The highly trained staff, led by Dr. Jennifer Knoll, is skilled in all aspects of modern dentistry. 3000 Riley Rd., Sparta, WI 54656 Phone: 608-269-5282

River Bank is regarded as a high quality, well staffed financial institution in Western Wisconsin. Its friendly tellers, customer relations staff and loan officers have given the Bank a growth pattern that is greater than any other of the area's banks. They have a combined lending experience of well over one hundred years. Sparta Branch - 608-269-1277 900 Maple Avenue, Sparta, WI 54656

THE SPARTA HERALD

- Serving the Sparta area for 143 years! Published every Monday except Dec. 30. Press run 4,850.

MONROE COUNTY DEMOCRAT

- Serving the Sparta area for 142 years! Published every Thursday except Nov. 28 & Dec. 26. 1302 River Rd., Sparta 608-269-3186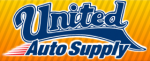 United Auto Supply was started over 50 years ago on the idea that high quality parts and great service would lead to long term success. A proud sponsor of the BUTTERFEST CAR SHOW again this year. 215 East Avenue, Sparta. 608-269-6961
You can count on Coverra Insurance Agents to provide the best possible advice to help you make well informed decisions about the "real" insurance coverage required to adequately protect your home, auto, business, and other assets and to protect your financial future. We serve you best by customizing an insurance plan for you based upon your personal situation, the coverage that meets your requirements, at a competitive rate selected from our A-rated insurance companies. Sparta Office: 608-269-2127

1st Community Credit Union is a nonprofit organization owned by its members . . . people like you. Our purpose is to provide a source of credit at a fair and reasonable rate. As a member, you are one of the owners of your Credit Union. Annually, you elect the Board of Directors. These individuals, along with the office staff, conduct the business of your credit union. 1000 West Wisconsin Street, Sparta 608-269-8121

Branches in Sparta, Viroqua, Viola. Trempealeau. Citizens First Bank offers you a full range of personal, agricultural and commercial banking products, all provided with the Citizens hometown touch. The same things you'd look for in a friend. Because in many cases, we already are. At the Citizens family of banks, the people you trust to take care of your banking needs. 124 N. Court St., Sparta 608-269-2126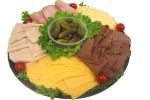 Foss Fine Meats
325 West Wisconsin St. - Sparta. Mon. - Fri. - 8 am - 5:30 pm. Sat. - 8 am - 4 pm. Call

888-276-2880 or 608-269-6456 or by fax 608-269-0078

Evans Printing, is owned and operated by Greg Evans. We have the most updated and most well-equipped print shop in the area, offering personalized, fast, quality printing, for Sparta and surrounding communities for the last eight years. Greg comes from seven generations of printers and combined with his staff, has over 70 years in the offset printing field. 211 North Black River St., Sparta 608-269-9797

We offer a full range of products and services designed to meet and exceed your banking expectations. We invite you to explore our web site to see exactly how we can take care of your banking needs. And once you've explored our web site, we invite your to come into our bank and see for yourself what a difference it makes when you bank with your neighbors. 124 West Oak St., Sparta, WI 54656 Phone: 608-269-6737

Foremost Farms USA is a dairy milk marketing cooperative that operates 25 manufacturing facitlities and three milk transfer stations for dairy farmers in Wisconsin, Minnesota, Iowa, Illinois, Indiana, Ohio, and Michigan.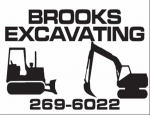 For all your excavating needs, the place to call is BROOKS EXCAVATING. 10754 County Highway XX, Sparta, WI 54656 Phone: 608-269-6022

Join a bowling league today! Fall leagues will be starting soon! Looking for a great place to hold a party or event, contact Dennis, Donna or Sam Sweet to get the details on they can make your event extra special! The Colonial Bowling & Banquet Center is also the home of

Sparta Festivals Inc.

's monthly Board and Committee meetings! 1415 West Wisconsin St., Sparta 608-269-1806
Club 16

Located just off of Highway 16 in Sparta. Schedule your next banquet with us!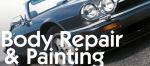 Syverson Auto Body

908 Hoeschler Drive, Sparta, WI 54656 608-269-4608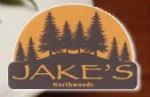 Jake's Northwoods

Our staff and I would like invite you to enjoy a night on the town, from cocktail hour to enjoying night club entertainment after dinner. At Jake's Northwoods we offer casual dining at it's best, with a casual relaxed atmosphere and smoke free environment. 1132 Angelo Rd, Sparta, WI 54656 Ph. 608-269-6464

Edwards Insurance Agency

A family agency, Edwards Insurance Agency always provides its customers with professional service and quality assistance. We handle many types of insurance, from Homeowners Insurance, Auto Insurance to Contractors and Farm Insurance. Whatever your insurance needs are, Edwards Insurance Agency is here for you. 505 South Black River St., Sparta, WI 54656 Phone: 608-269-4512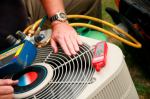 Coulee Refrigeration

20514 State Highway 27, Sparta,WI 54656-3664 - 608-269-0403 - Air Conditioning Contractors, Systems & Repair, Heating Contractors, Heating Equip., Refrigerating Equip.-Commercial

Amish Cheese House
(608) 269-4669 711 Avon Rd., Sparta, WI 54656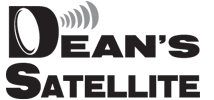 Dean's Satellite

Our Internet leader in Satellite Television! Millions of satisfied customers.
Why not you?
Dean's Satellite Service, Inc.
2350 Commercial Drive, Sparta WI 54656 US
Telephone:

877-562-DISH / 608-269-2897

Facsimile:

608-269-5241

Email:
sales@deansdish.com
Sparta, LaCrosse, Madison, Mauston
Wisconsin • Minnesota
Office Hours: Monday to Thursday 9:00 am to 6.00 pm Friday 9:00 am to 5:30 pm Saturday 9.00am - 1.00pm
- Central Standard Time -
Sparta Butterfest is a Proud Member of :