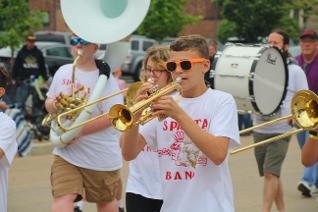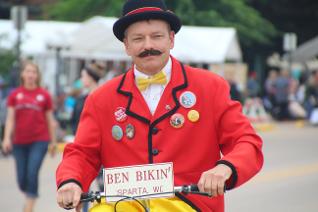 Virtual Butterfest Parade
We're so glad you want to join in our Virtual Parade fun! :) Directions and the entry form are below. If you're looking for the parade route map, check back on Sunday, June 14th 2020. We will post it then! Thank you!
Follow these steps
for your chance to win!
Step one: Decorate
Begin by decorating your house! For extra fun, be sure to think about the "Butterfest" theme and include dairy-themed elements, like cows, butter, churns and more!
Step two: Submit
Turn in a picture, along with your address using the form below by noon on Saturday, June 13th, 2020.

We'll add you to our Virtual Parade Route and post your photo to our 2020 Parade Album for a chance to win!
First place will receive a $100 cash prize, 2nd place will receive a $50 Gift Card to Hansen's IGA, and 3rd place will receive a $25 gift card to Cenex!

Step three: Drive the route and vote
We will post the route based on addresses submitted, so that you can go for a ride around to check out the decorated houses!
When you're done, visit our 2020 Parade Album and "like" your favorite house/s!
Winners will be determined by the most likes as of 1pm on Wednesday, June 16, 2020!
Please note that this form should ONLY be completed by those over 18. If you're under 18, please have a parent give you permission and submit it for you. Butterfest retains the right to exclude any entrant from the virtual parade as deemed necessary by our committee, board or member/s.
Virtual Parade Entry Form
Sparta Butterfest reserves the right to change/alter promotions or contests as needed.